Latest News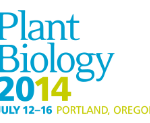 July 16, 2014
As part of the "Nourishing 9 Billion" symposium at the 2014 American Society for Plant Biologists Annual Meeting in Portland, Oregon, A4NH Flagship Leader, Alan de Brauw gave a talk on the barriers to agricultural technology adoption in developing countries and the potential role of biofortification in helping people get access to more nutritious food.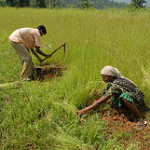 July 7, 2014
This month we're continuing a conversation we started in May with two gender researchers from the CGIAR Research Program on Policies, Institutions, and Markets (PIM). Cheryl Doss, an economist at Yale University, and Caitlin Kieran, Senior Research Assistant on gender for PIM at the International Food Policy Research Institute, tell us a bit more about >> Read more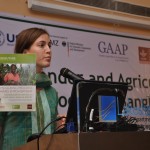 July 1, 2014
Guest contributors: Chiara Kovarik and Shalini Roy, IFPRI On Wednesday, June 18th, IFPRI hosted a one-day workshop in Dhaka, Bangladesh, entitled "Gender and Agriculture: A Focus on Bangladesh," attended by more than 90 participants. The workshop included presentations on multi-country agriculture and gender projects, with an emphasis on research results from Bangladesh.
Partner CGIAR Centers