Latest Research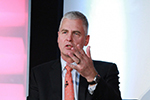 April 2, 2014
(Cross-posted from CGIAR.org, written by Frank Rijsberman.) When HarvestPlus started ten years ago as a joint program of CIAT and IFPRI, with the goal of tackling hidden hunger caused by a lack of vital minerals and vitamins in the diet through biofortification, they faced some big challenges: Would it be possible to develop staple food crops with high enough mineral orread more
Latest News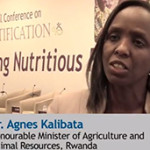 April 22, 2014
Global policymakers, meeting in Kigali earlier this month at the 2nd Global Conference on Biofortification, committed to making biofortified nutritious foods more widely available in order to improve nutrition and health for millions of people around the world.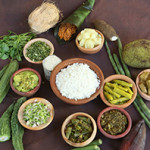 April 22, 2014
A new partnership has been awarded £7.2m from the Department of International Development (DFID) for a groundbreaking five-year research initiative, Innovative Metrics and Methods for Agriculture and Nutrition Actions (IMMANA).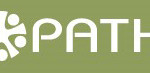 April 22, 2014
PATH is pleased to release a second Pre-Qualification Questionnaire (PQQ) for grants opportunities under the Nutrition Embedding Evaluation Programme (NEEP).
Partner CGIAR Centers